Today I attended club steam up at Thirlmere Community Hall. Overview of the club layout.
今日はある田舎町のコミュニティホールで開催されたクラブ走行会に行ってきました。組み立て式のクラブレイアウトの全景です。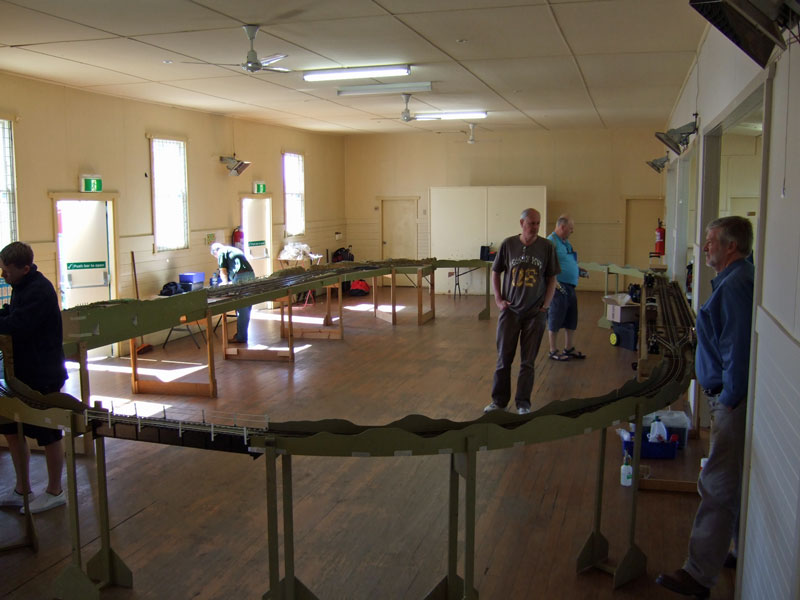 There are no structures installed. Usually we do not put any structures on the layout on club rnnning days. However on open days structures are added and the layout looks much better.
ストラクチャーが見当たりませんが、通常の運転会ではストラクチャーを設置しません。面倒なので。公開運転会ではちゃんと設置します。 
 記事全体を見るには下の
Read More >>
を押してください。
To show entire article press Read More >> below.
| HOME |