昨日から恒例のSydney Model Railway Exhibitionが開催されている。
結構な人出である。
Sydney Model Railway Exhibition is held from yesterday to 7/10 at the same premises as last year.


記事全体を見るには下の
Read More >>
を押してください。 To show entire article press
Read More >>
below.
私の汽罐車はボイラー検査の期限が来ていたので圧力テストを行った。結果はOKだったんだが蒸気上げを行うと水面計から水漏れ発見。ガラス管が折れていた。
My loco required boiler certificate test. The result was OK, but when I steamed it up a leakage from the water level gauge was found. The glass tube was broken.
この日は運転できない。電動の列車を走らせた後撤収することにした。
I could not run my loco and decided to go back home after running my electric powered trains.
撤収前に会場を見て回るが今年はなんか面白く無い。だいぶ出展者が減ってるみたい。
This year exhibition was not very interesting for me. Much less layouts were exhibited comparing to last two years.
そこそこいいなと思ったのを載せてみる。
I will show some that got my attention.
林鉄レイアウト。
Forest layout.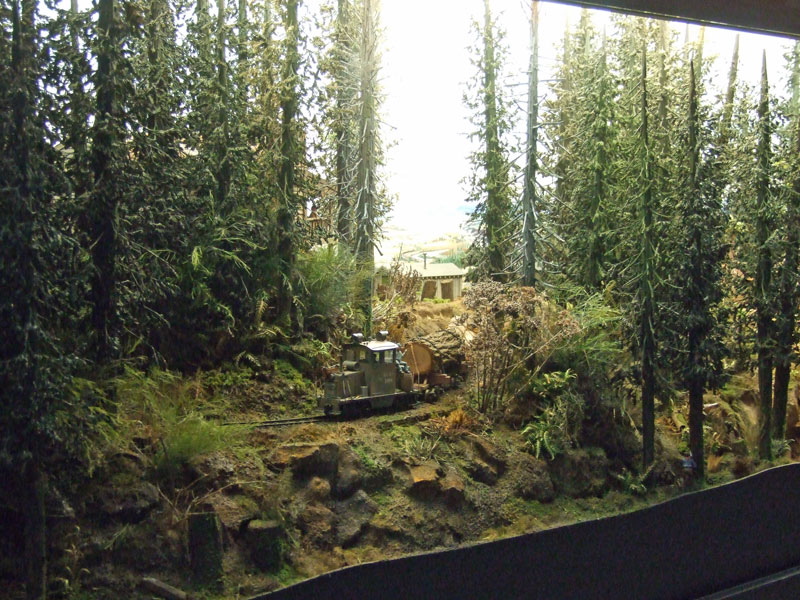 OO layout.
レゴレイアウト。地面も含め全てレゴでできている。
Lego layout. All made from Lego including ground.
帰ってきて水面計を調べると上下の受けの配置が狂っていた。折れるはずである。蒸気分配器の漏れを止めるため締めた時にスパナが当たって曲げたもの思われる。
After coming back to home I checked the alignment of the water gauge holders and found they were out of alignment.
調べてみると加減弁サーボのホーンが破損、加減弁周りの漏れなど見つかり、修理にちょっと時間が掛かりそう。今日、会場に行くのはやめにした。
I found other problems like broken servo horn, leakage around regulator valve, etc. It would be take bit time to repair all and I gave up going to the exhibition today.